SEO Services like never before!
eCommerce SEO Services in India
Are you aware that 93% of online experiences commence with a search engine? Additionally, 75% of users never progress beyond the first page of search results. On average, organic search contributes to 15% of an eCommerce website's traffic.
As a top eCommerce SEO agency and search marketing company, we understand how to make your online store more noticeable, bring in more visitors, and increase sales. Our expert eCommerce SEO services strive not merely to boost, but to skyrocket your organic traffic.
Ecommerce SEO Services for Our Client

Increase Your Web Impact with Our
Obiyan Infotech Agency is a top eCommerce SEO agency with a team of skilled experts. We create custom SEO strategies to boost your online presence, attract organic visitors, and skyrocket sales. As a full-service digital marketing agency, we craft eCommerce SEO solutions that are custom-fit to your unique business needs, providing you a substantial edge in the dynamic landscape of the digital realm.
Obiyan Infotech's Strategy For Effective eCommerce SEO:
Do You Want To Talk To Our Experts About Your Project?
Share Your Project Details By Clicking On 'Request Proposal', And Expect a Call From Our Team Soon!
Highlighting Triumphs with Our
At the core of our services is the commitment to providing tailored eCommerce SEO solutions that yield tangible outcomes in diverse sectors. Below are some instances of our achievements: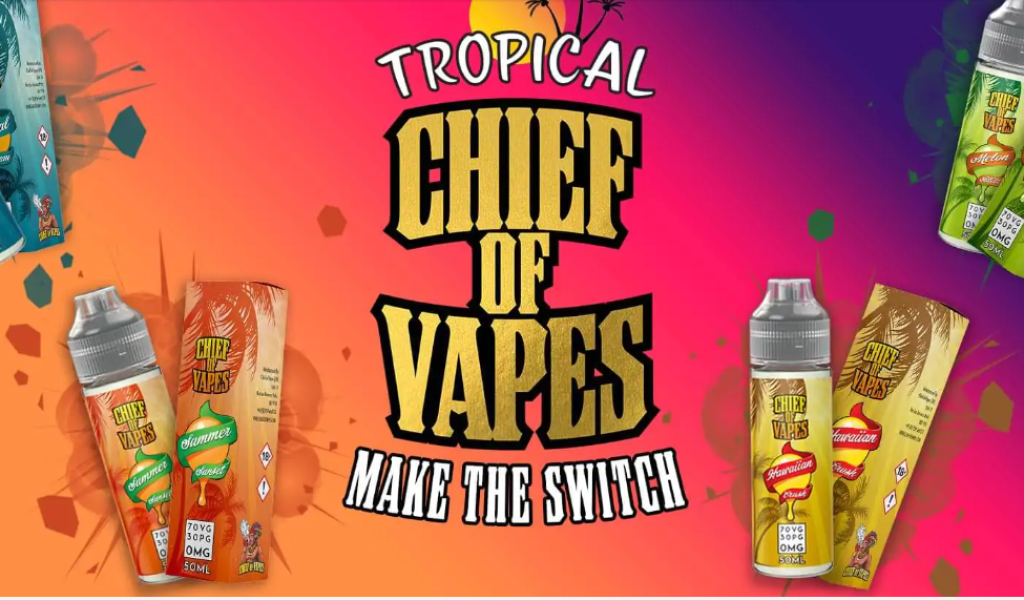 eCommerce conversion rate 
Our team of eCommerce SEO specialists conducted thorough keyword research and developed a detailed strategy focused on 120 keywords for a prominent vaping company. This meticulous approach resulted in a substantial boost in their eCommerce conversion rate and overall revenue.
We collaborated with a renowned furniture retailer on a 80 keyword eCommerce SEO project aimed at elevating their organic rankings and domain authority. As a result, they experienced a remarkable surge in revenue and organic traffic.
Through an all-encompassing eCommerce SEO campaign, our team of experts assisted a prominent designer clothing brand in achieving remarkable growth. By prioritizing on content creation and backlink generation, we effectively boosted their organic rankings and domain authority, which resulted in significant rise in organic traffic and engagement sessions.
Discover the Unique Value of Obiyan Infotech:
When seeking an eCommerce SEO agency, it is crucial to collaborate with a digital company that possesses extensive expertise and a proven track record. As a leading digital agency offering top-notch eCommerce SEO services, Obiyan Infotech introduces an in-house team of eCommerce SEO specialists committed to creating and implementing customized SEO strategies that yield concrete outcomes, driving business growth.
This is why we emerge as the top pick as your eCommerce SEO agency:
Recognized as the best eCommerce SEO company, Obiyan Infotech eCommerce SEO Agency is dedicated to providing high-caliber eCommerce SEO tactics that yield substantial outcomes for your enterprise. We utilize our specialized skills to devise custom strategies that cater to your specific business requirements. Reach out to us today to understand how we, as a top eCommerce SEO agency, can transform your eCommerce endeavor with our all-encompassing search engine optimization services.
Do You Want To Talk To Our Experts About Your Project?
Share Your Project Details By Clicking On 'Request Proposal', And Expect a Call From Our Team Soon!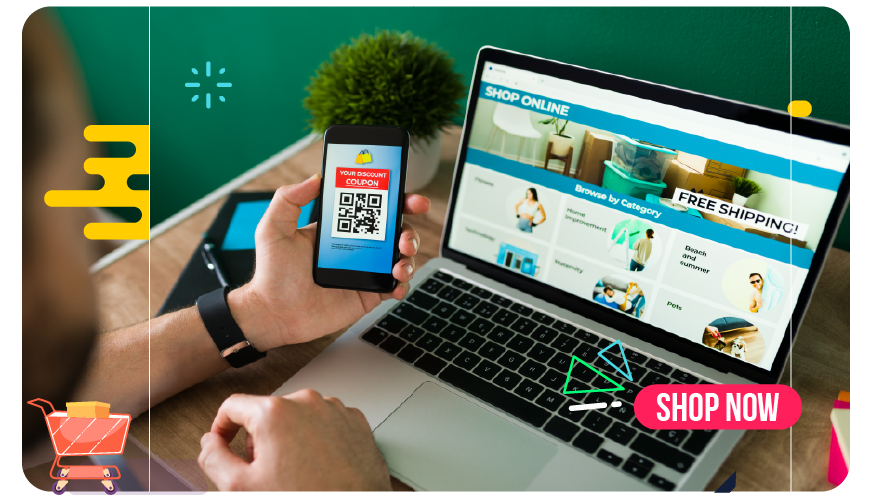 Experts in eCommerce SEO: Achieving Measurable Outcomes for Online Stores.
With our top-notch eCommerce SEO experts, your online shop will stay ahead in the dynamic search landscape, freeing you from worries. This lets you concentrate on selling and delivering excellent products for your clientele!
Expertise in eCommerce SEO
We take pride in being a comprehensive eCommerce agency, providing professional eCommerce SEO services to enterprises, irrespective of their selected platform. Our broad-ranging experience spans across both B2B and B2C industries, enabling us to apply our expert knowledge and yield outstanding results for your eCommerce business.
Featuring a robust team of over 50 in-house eCommerce experts, we fashion customized search engine optimization plans to triumph over your rivals and propel substantial organic traffic growth. Our competence covers an extensive variety of eCommerce platforms, not just limited to:
At Obiyan Infotech Ecommerce SEO Agency, we are dedicated to delivering unrivaled eCommerce SEO services that can enhance your online shop, irrespective of the platform you opt for.
Collaborate with the Experienced
Grow your sales and organic traffic with Obiyan Infotech Ecommerce SEO Agency. We're a respected eCommerce SEO agency skilled in platforms such as BigCommerce, Magento, WooCommerce, and Shopify. We have a history that lasts more than ten years. We focus on creating custom SEO strategies. Our aim is to increase your website's presence and attract more organic visitors.
With Obiyan Infotech Ecommerce SEO Agency, you have a dependable eCommerce SEO ally prepared to assist your business in increasing its online presence.
BigCommerce SEO: Premium & Accredited BigCommerce SEO Solutions
Obiyan Infotech, a premier BigCommerce SEO Agency, stands out in promoting growth for BigCommerce websites with efficient SEO tactics. Explore our proficiency.
Explore Big Commerce SEO Service
Shopify SEO Solutions: Specialists in Shopify SEO
Obiyan Infotech, a high-ranking Shopify SEO specialist, provides tailored SEO solutions to fully exploit the potential of your Shopify store.
Explore Shopify SEO Service
Magento SEO Solutions: Specialists in Magento SEO
Enhance your Magento store's online presence and performance with Obiyan Infotech, your reliable Magento SEO partner.
Explore Magento SEO Service
WooCommerce SEO Solutions: Specialists in WooCommerce SEO
Enhance your WooCommerce store's achievements with dedicated SEO solutions from Obiyan Infotech, the foremost WooCommerce SEO agency.
Explore Woocommerce SEO Service
Experience Unrivaled Expansion with Our
Advanced eCommerce SEO Strategy & Process
We are an eCommerce agency that specializes in crafting and executing result-oriented eCommerce SEO strategies for online sellers across different platforms. Our team of experts has profound understanding of eCommerce SEO, and they can aid in getting your website to rank high on Google and other significant search engines for competitive key phrases. We tailor our SEO strategies based on the elements recognized during our detailed SEO discovery procedure. If your campaign needs growth or adjustment, we are capable of making necessary changes and adaptations.
1 - Customized eCommerce SEO Strategy
Our committed SEO project team design a tailored SEO plan for your online business, highlighting high search volume based impactful keywords. With industry understanding and modern keyword tools, we achieve the best outcomes. Our Social and SEM teams join forces with us to devise a complete SEO strategy that taps into all your digital marketing possibilities for a refined and balanced approach.
2 - Detailed Website Analysis
We perform an exhaustive evaluation of your eCommerce site and its coding to spot SEO concerns like repetitive titles, usability challenges, absent ALT tags, 404 errors, and other technical on-page SEO elements. Furthermore, we tackle usability and crawl complications that might obstruct user activity, on-page duration, intent, and crawlability, guaranteeing a smooth and optimized user experience.
3- Keyword Research & Selection
Our experts compile a roster of high-priority keywords by harnessing our sophisticated keyword tools and SEO sector proficiency to efficiently target your SEO campaign. We surpass reliance purely on keyword tools, employing multifunctional teams to evaluate buyer intent and augment the buyer's experience based on the chosen keywords.
4 – Website Speed & Performance Enhancement
We discuss and cooperate to increase your eCommerce website's speed, guaranteeing a high Core Web Vital scores in Google Search Console and pleasing user experience, both are fundamental elements for a successful SEO campaign. This aptitude is facilitated by our development team partnering closely with our SEO team to devise superior campaigns. Our leading eCommerce developers are well-prepared to manage any obstacles that surface and furnish your campaign with options that enhance performance.
5 - Full SEO and Site Audit
Our team carries out a thorough site audit encompassing your complete website, including category, content, intent, backlink profile and menu configuration, and more. This exhaustive SEO and site audit procedure permits us in discovering prospects for improvement, setting the stage for enhance performance and higher ranking.
6- Content Strategy & Implementation
We scrutinize and enhance existing content while formulating the continued production of new, relevant material. Our team carries out meticulous research to construct a content calendar, guaranteeing flawless coordination between your team and ours. Our internal content team digs deep to discover concealed opportunities for improving user experience while retaining a robust emphasis on SEO metrics.
7 - Intelligent Internal Linking
Effective internal linkage within your website is vital for SEO success. We generate top-tier content that promotes organic backlinks and underpins a successful link-building campaign, encompassing blog posts, products, and cross-linking between categories, and more.
8 – Revamping Category Page
Category pages typically attract the most organic traffic for eCommerce websites. We apply proven category page optimization techniques to prime your categories for organic success.
9 – Enhancing Product Page
Optimizing individual product pages is essential for prominence when consumers seek out particular items. Although these keywords may draw lesser search volumes, they lead to considerably increased conversion rates.
10 – Optimizing Conversion Rate
Our team implements changes aimed at improving your eCommerce conversion rate and overall website user-friendliness. We execute in-depth A/B testing utilizing a variety of conversion optimization tools and software.
11 - External Link Building
Our content specialists team up with you to generate remarkable content that other websites are drawn to link to, hence cultivating a strong external link-building strategy.
12 - Transparent SEO Reports & & Performance Indicators
Every month, we provide an in-depth report detailing accomplished tasks and eCommerce SEO indicators. Keep track of your progress with our clear and transparent reporting system.
13 - Monthly Strategy Discussions & Adaptable Campaigns
Each month, we conduct comprehensive strategic discussions with our clients to go over advancements, share essential metrics, and explore the intricacies of their eCommerce SEO campaigns. This cooperative method allows us to adjust and shift our tactics as necessary, guaranteeing that your campaign remains synchronized with your business aims and targets.
14 - Enterprise eCommerce SEO Clients' Quarterly Strategy Evaluations
For our corporate SEO clients, we carry out quarterly strategy assessments with executive leadership to guarantee our campaigns correspond with your company's overarching objectives and expectations. These detailed exchanges with pivotal decision-makers empower us to fine-tune our tactics and consistently enhance our SEO strategies to yield great results and foster enduring expansion for your business.
Do You Want To Talk To Our Experts About Your Project?
Share Your Project Details By Clicking On 'Request Proposal', And Expect a Call From Our Team Soon!
eCommerce SEO Frequently Asked Questions:
Get Most Relevant Answers Here
Grow Your Business with Our eCommerce SEO Experts
According to research by BrightEdge, organic search is responsible for driving 53% of traffic to eCommerce sites. In other words, over half of all site visitors find their way there through search engines like Google. Further, it is worth noting that 75% of users do not look beyond the first page of search results. So, if your website doesn't appear on Google's first page, you're potentially losing a significant amount of traffic.
These figures underscore the continued importance of organic search as a powerful tool for directing traffic and sales to eCommerce websites. If your website isn't already optimized for organic search, it's high time to seriously consider doing so. With a well-thought-out strategy and proper implementation, you could see remarkable results.