SEO Services like never before!
WordPress SEO Agency for Highly-Rated SEO Services!
Searching for a WordPress SEO Company in India? You're in the right spot with Obiyan Infotech! We give top-notch WordPress SEO services and keep it budget-friendly. WordPress is super popular, running about 80% of websites— that's 75 million sites! It's easy to use and helps businesses show off their stuff to online customers really well.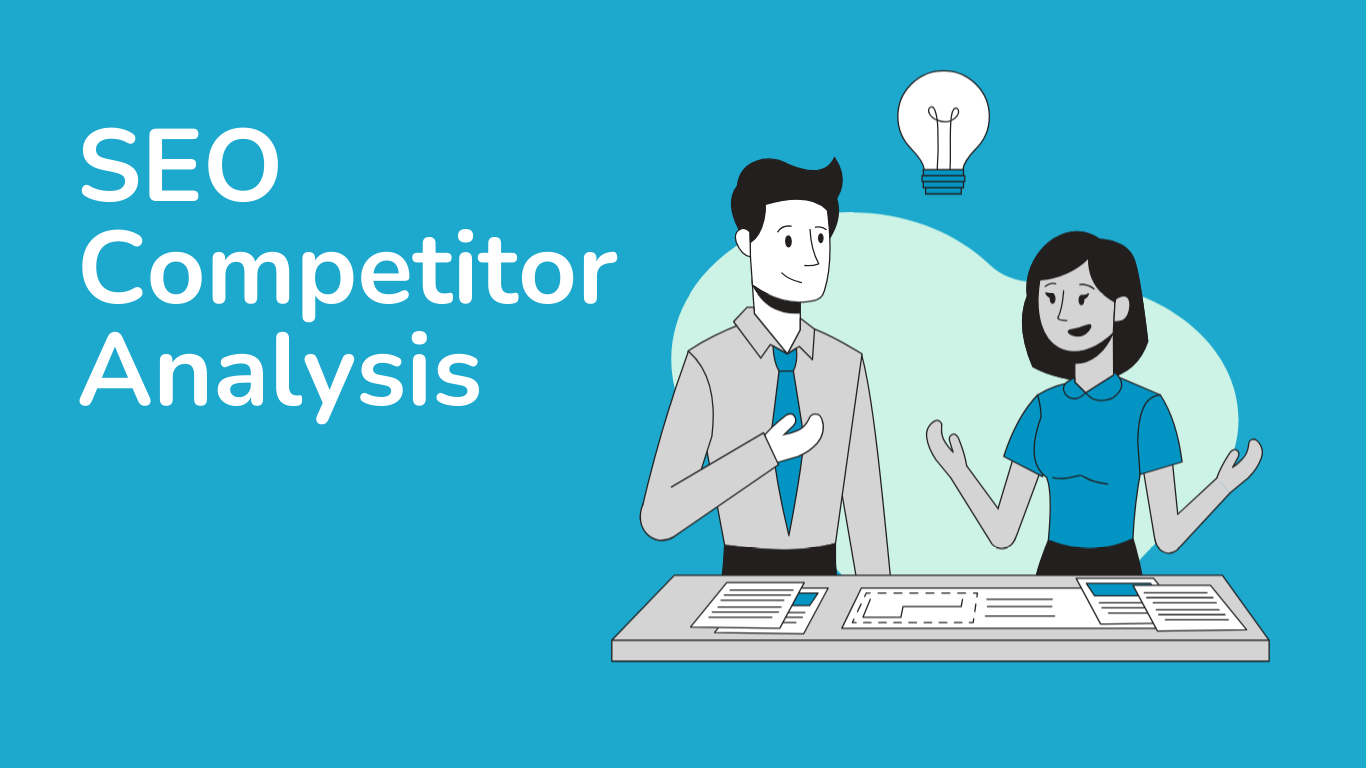 A Top WordPress SEO Company in India: Improving 500+ WordPress Websites Obiyan Infotech is a leading WordPress SEO Company that helps all kinds of businesses use the power of Search Engine Optimization to bring quality traffic to their websites. With over ten years of experience in tweaking WordPress websites, we know the ins and outs of WordPress website optimization, promising our clients quick and powerful results.
WordPress is good for SEO, but having a professional WordPress SEO Company can help your site rank even higher. Plus, it saves you time that you can use to grow your business. Learn about the SEO perks of using WordPress to make websites.
Interesting Facts About WordPress
How Can a WordPress SEO Company Assist Your WordPress Website in Achieving Higher Rankings?
Obiyan Infotech, a WordPress SEO company, can help make your website show up better in search engine results by tweaking your content, making sure your website is set up right, and creating backlinks. There are a few reasons you might want to work with a WordPress SEO company. For starters, WordPress makes it pretty easy to set up your site for search engines even if you don't know a lot about SEO. Also, many companies, like Obiyan Infotech, know a lot about making WordPress websites get noticed by search engines.
Obiyan Infotech, a WordPress SEO company, has successfully handled more than 500 WordPress SEO projects. We offer all kinds of WordPress SEO Services together in one place. We achieve great results using organic methods to help your business grow. Our skilled WordPress SEO Experts are dedicated to helping businesses create a strong online presence.
We can help your WordPress website shine, whether you're looking to get the top spot in WordPress SEO Ranking or boost your brand image with WordPress SEO. We offer different SEO Packages to give your WordPress website the best chance to be seen in the market.
WordPress SEO Services work to make your website show up higher on search engine pages, helping you get more visitors. Our skilled team uses up-to-date strategies and tools to boost your website's visibility and increase the number of people who find it through search. We offer a bunch of WordPress SEO Services, including making individual pages better, researching keywords, creating backlinks, and more. Our help is aimed at making sure you get the most from your WordPress website.
What Does WordPress SEO Include in Its Services?
WordPress SEO includes various services designed to boost your WordPress website's visibility and rankings on search engines. Here are the main services involved in WordPress SEO:
What Does WordPress SEO Include in Its Services?
On-Page SEO
Making each webpage better to get higher spots on search engines. This includes fixing up URLs, headings, content, meta tags, and pictures.
On Page SEO
Off-Page SEO
Doing things outside of your website to make it more visible and trusted. This includes creating backlinks, reaching out to influencers, using social media marketing, and using other strategies to make your website more authoritative.
Off Page SEO
Technical SEO
Making the technical parts of your website better to help it show up more on search engines. This means making the website faster, easy to use on mobile phones, organizing it well, making sure it can be indexed, and using proper XML sitemaps and canonicalization.
Technical SEO
Integration of Yoast SEO (or a Comparable Plugin)
Setting up and adjusting well-known SEO plugins such as Yoast SEO, Rank Math, or All in One SEO Pack. These plugins assist in optimizing things on your pages, handling meta tags, creating XML sitemaps, and doing more to help your site.
SEO Audit
Carrying out a thorough check of your website's SEO, finding what's working, what needs fixing, and how to get better. This involves looking at things on your pages, off-pages, technical aspects, backlinks, and more.
Competitor Analysis
Exploring other companies' websites and SEO methods helps us improve our own approach. By examining their keywords, content, backlinks, and additional SEO strategies, we can identify their tactics, understand their strengths and weaknesses, and devise a stronger SEO plan to outshine them in search engine rankings.
Backlink Analysis
Checking how many and what quality of links point to your website. This means finding bad links, looking at different anchor texts, making sure links are relevant, and keeping track of new and lost links. This ensures we understand how other sites connect to ours and helps us keep our website's backlink profile healthy and beneficial for our SEO efforts.
Keyword Research And Optimization
Identifying the right words that people might use to find your kind of business and making sure your website uses these words in its content, tags, and other places. This involves looking at how often the words are searched, how many others are using them, and understanding why people use them in searches.
Content Optimization
Optimizing current content and making new content that fits with the important words we want to target, how users think, and good SEO rules. This includes making text easy to read, using the right headings, putting in keywords in a natural way, and making sure the content is top-notch.
Local SEO (If Applicable)
Making your website show up for local searches by focusing on local keywords, making your Google My Business profile better, building local backlinks, and being listed in local directories.
Website Speed Optimization
Making your website load faster to give users a better experience and help SEO rankings. This includes minimizing HTTP requests, using browser caching, and optimizing images.
Mobile Optimization
Making sure your website works well on phones and other mobile devices is key. Google thinks mobile-friendly sites are important and helps them appear higher in search results. We need to ensure a great visit for users on all kinds of mobile devices.
Schema Markup
Putting in place schema markup, which is a kind of structured data, gives extra information to search engines and can help improve how your search results appear and get more clicks. This helps search engines understand your website better and shows users more useful info in the search results.
Every one of these services is vital for making your WordPress website show up better in search engines, getting seen more, bringing in visitors without ads, and in the end, helping your business to grow.
Our Offerings in WordPress SEO Services
Making your WordPress website better for search engine optimization (SEO) means helping it show up higher in search engine results. This helps more people see your website without paying for ads. Here's an easy-to-follow guide to improve your WordPress site for SEO:
Keyword Research
Identify right words and phrases that people might use to search for your website. You can use tools like Google Keyword Planner, Moz Keyword Explorer or SEMrush to discover popular and related keywords. These tools help you see what words people are using to find stuff online.
Select an SEO-Optimized Domain and Hosting
Select a domain name that represents your brand or primary keyword. Choose a dependable and speedy web hosting provider to assure your website performs well, as this is important for SEO rankings.
Set Up and Configure SEO Plugins
Set up an SEO tool such as Yoast SEO or All in One SEO Pack. Adjust the tool's settings to enhance parts of your page like titles, short descriptions, simple web addresses, and site maps.
Improve User Experience
Make sure your website is easy and fun for people to use by having clear buttons to click on, easy-to-follow menus, and helpful prompts. This helps SEO because people stay on your site longer and visit more pages, which search engines like to see.
Optimize Website Structure And URLs
Ensure your website has an easy-to-follow setup and straightforward navigation. Make sure the web addresses (URLs) are short, easy to understand, and use important keywords. This makes them clear and helpful for both visitors and search engines.
Optimize Media And Images
Compress images to improve website loading speed and use alt text for images and descriptive file names, include important keywords wherever you can.
Develop and Submit a Sitemap
Create an XML sitemap with your SEO plugin and share it with Google and Bing using their respective webmaster tools. Doing so aids search engines in effectively crawling and indexing your site.
Optimize Website Speed
Boost your site's loading speed by optimizing images, reducing HTTP requests, and utilizing browser caching. Employ tools like Google PageSpeed Insights or GTmetrix to spot and fix speed-related issues.
Ensure Mobile-Friendly Optimization
Verify that your website is optimized for mobile usage and is responsive. Google prioritizes mobile-optimized websites in its search rankings
Optimize For Local SEO (If Applicable):
If your business caters to a local market, tailor your SEO for local search. Achieve this by establishing and optimizing your Google My Business listing, including keywords location based, and securing local backlinks.
Build High-Quality Backlinks
Get good backlinks from websites that are respected and related to your topic. Using guest articles, sharing content, and reaching out to other sites can help get these valuable backlinks
Optimize On-Page Components
Make great content for each page or post. Use special keywords in titles, headings, and descriptions. Use different size headings (like H1, H2, H3) to make the content easy to read.
Regularly Monitor & Analyze Performance
Use tools like Google Analytics and Google Search Console to check how your website is doing. Watch how it ranks for certain words, see how users behave, and find spots to get better. Change your SEO strategy based on what you learn.
KPIs for WordPress SEO Success We Prioritize
Key Performance Indicators (KPIs) are essential in evaluating the success and impact of your WordPress SEO initiatives.
Consider the following important KPIs to gauge the success of your WordPress SEO efforts:
Organic Traffic:
Evaluate the quantity of users reaching your website via organic search. An uplift in organic traffic points to a fruitful SEO approach.
Keyword Positions:
Keep an eye on how your target keywords are performing in search engine rankings. Ascending positions in keyword ranks signal SEO advancements.
Click-Through Rate (CTR):
Observe the proportion of users who click on your website's link when it appears in search results. A greater CTR reveals that your titles and meta descriptions are resonating with users.
Bounce Rate:
Examine the percentage of visitors who exit your website after viewing just a single page. A reduced bounce rate implies your content is capturing and retaining visitor interest.
Average Time Spent:
Calculate the typical duration visitors linger on your website. Extended visit durations generally signify content that holds value and engagement for the reader.
Conversion Rate:
Monitor the percentage of users who perform a desired activity, like submitting a form, making a purchase, or subscribing to a newsletter. An elevated conversion rate highlights SEO effectiveness in motivating user actions.
Successful Goal Achievements:
Count the instances of completed objectives (such as form submissions, downloads, purchases) deriving from organic search traffic.
Page Load Speed:
Keep track of the speed at which your web pages load. Quicker loading times enhance user experience and can positively influence SEO.
Pages Viewed per Visit:
Calculate the average number of pages that a user explores during a single session. A heightened pages per visit metric indicates content that keeps users engaged and a navigable website.
Indexing Status:
Keep tabs on the quantity of your website's pages indexed by search engines. Making sure vital pages are indexed is pivotal for search visibility.
Backlink Profile:
Observe the count and quality of backlinks directed to your website. Backlinks of superior quality can affirmatively influence your site's authority and SEO.
Local SEO Measurements (if applicable to local businesses):
• Monitor pertinent metrics such as local search rankings, impressions on local searches, digital reviews, and appearances in local search packs.
Mobile User Traffic and Readiness:
Track the percentage of web traffic originating from mobile gadgets and evaluate your website's mobile-friendly status. Assuring mobile optimization is vital for SEO.
Social Media Interaction and Shares:
Keep track of the quantity and type of interactions – like shares, likes, and comments – your content receives on social media platforms. These social interactions can have an indirect effect on SEO.
Website Audit Healthiness:
Periodically perform SEO website audits to scrutinize your website's wellness, checking for technical glitches, broken links, and other SEO-centric factors.
Continuously keep an eye on these KPIs, study the information, and make smart choices to polish and boost your WordPress SEO plan for improved outcomes and performance.
What is the Price of SEO for WordPress?
The price for SEO services on a WordPress site can differ based on the agency, how big the website is, and what kind of work is needed. Generally, prices go from about $500 to $2,000 each month. But, some agencies might ask for a one-time payment instead.
WordPress SEO services help businesses get seen more on search engines. This means making website content better, improving titles on pages and short descriptions, using keywords with images, and making a plan to get more links using content marketing services.
Companies wanting to be more visible online might think about hiring a WordPress SEO company. The expert team at Obiyan Infotech helps WordPress websites get better SEO results, quickly and effectively.
Frequently Asked Questions For SEO Competitor Analysis
Frequently Asked Questions About WordPress SEO Services